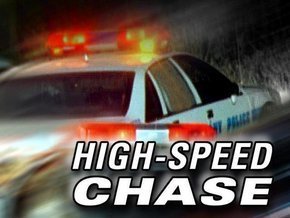 KALAMAZOO, MI (WKZO) -- A 46-year-old Kalamazoo man earned a cell at the Kalamazoo County Jail last evening when he led officers on a high speed chase across two townships.
A deputy noticed he had improper plates and disregarded a traffic signal in Comstock Township. They hit the over head lights and the driver hit the gas, tearing west on East Michigan Avenue and into Kalamazoo Township, where he lost control trying to make the turn at Wallace and Charles Street, and flipped the vehicle onto its side.
The driver wasn't done. He climbed out of the passenger window and tried to flee on foot, but was tackled, cuffed and booked after a brief struggle. He is being held for fleeing and eluding and resisting, but tests and a background check are being conducted to determine why he ran.