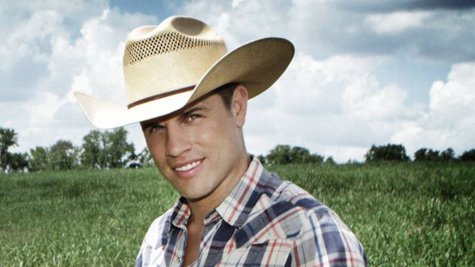 Dustin Lynch won't head out on tour with Keith Urban until July, but the two have already been hanging out. In fact, the American Idol judge recently invited Dustin to the Idol set.
"It was kind of funny being in the audience," he says. "It's a lot smaller of a room than it looks like on TV…Most everybody in the room was screaming for him the whole time."
He also got to rub elbows with rapper Drake and Keith's fellow judges Mariah Carey and Nicki Minaj . But it was Randy Jackson who made the biggest impression.
"The Dawg man! We had met, I can't even remember where we met awhile ago, and he remembered me. I guess he and Keith had been chatting about the tour and whatnot, so that was a pretty cool moment."
Dustin believes Keith's exposure on American Idol can only help the shows this summer.
"I think it's gonna bring a lot of people to our tour this year that have never been to a country show," he says. "Not only our show, but also give country music a chance, and I think that's kind of broadening our fan base as a whole, as a genre. So, it's nothing but good."
The Light the Fuse tour kicks off July 18 in Cincinnati, Ohio, with Dustin and Little Big Town opening for Keith.
Copyright 2013 ABC News Radio