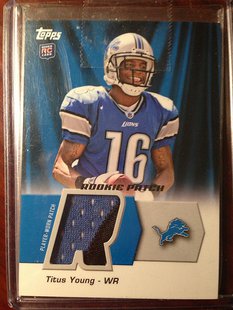 Former Lions wide receiver Titus Young is in trouble with the law once again. Young was arrested for a third time in less than a week when he was charged with burglary in Southern California on Friday night.
His 75-thousand-dollar bail hearing is set for today.
The second round pick in the 2011 draft was arrested twice on May 5th for driving under the influence and burglary for trying to reclaim his car at the tow yard.
Detroit released Young in February after a number of on-field and off-field incidents. He was claimed off waivers by the St. Louis Rams, but released just over a week later.