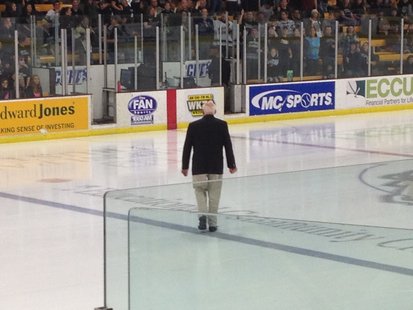 The Red Wings and Blackhawks will have ample rest between games as their Western Conference semi-final series opens tomorrow night in Chicago. The NHL last night announced the schedules for the second round Stanley Cup playoffs games.
Following Game One Wednesday night at the United Center, Game Two for the Red Wings will be Saturday afternoon in Chicago. The series then shifts to Detroit for Game 3 Monday with Game 4 at Joe Louis Arena not until Thursday of next week.
The seventh seeded Red Wings took 7 games to advance out of the conference quarterfinals with their decisive win over the Ducks in Anaheim Sunday night while the top-seeded Blackhawks moved on last Thursday with their Game 5 victory over Minnesota.