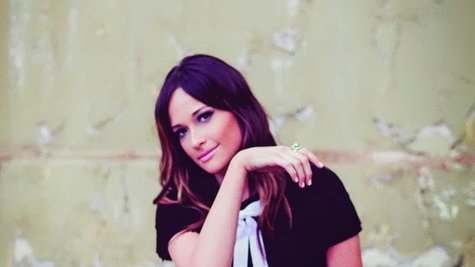 Kacey Musgraves is tied with Taylor Swift as the lead nominee going into Wednesday night's CMA Awards with six nods apiece. Of all her nominations, Kacey says winning the Album of the Year trophy for Same Trailer Different Park would be ideal since she could share it with her entire team.
She says, "If you can take that home, then I feel like your entire body of work is rewarded. It's not just the songs or the singer, it's the whole band. It's the package. It's the photography that's on the album cover, which my sister did!"
Making Same Trailer Different Park was a real labor of love for Kacey, who co-produced the project along with Shane McAnally and Luke Laird .
Kacey adds, "The songs are near and dear to my heart, so it represents a time in my life that I'm really proud of."
So, what would Kacey do if Same Trailer Different Park ended up taking the Album of the Year prize?
"If I got to take home that award, I think I would just melt into a puddle," she says with a big laugh.
Kacey is expected to perform her brand-new single, "Follow Your Arrow," on the CMA Awards, airing live at 8 p.m. ET this Wednesday on ABC.
Copyright 2013 ABC News Radio