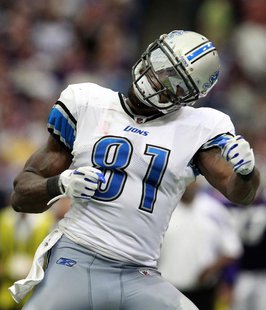 DETROIT, MI (WTVB) - The Detroit Lions were idle Sunday and they can finish up their bye week tonight by checking out the Bears, their next opponent, as Chicago takes on the Packers in Monday Night Football at Green Bay. The Bears will host Detroit next Sunday at Soldier Field.
Yesterday, the league's only undefeated team won again as Kansas City improved to 9-and-0 by beating the Bills 23-13 at Buffalo.
Last night, Indianapolis rallied from 18 points down to beat the Texans at Houston 27-24. Houston coach Gary Kubiak collapsed leaving the field at halftime and was taken to the hospital. The Texans said he didn't have a heart attack and was in stable condition after being light headed and dizzy.