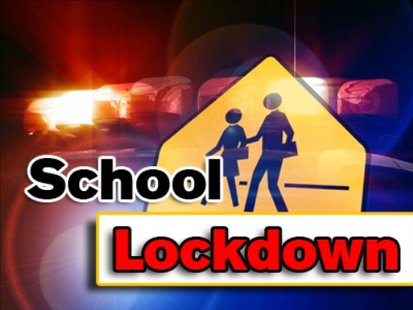 UPDATE: Emmett Township (WNWN) -- Sonoma elementary school is no longer on lockdown. The law enforcement situation that prompted the lockdown has been resolved to a point where we feel it is safe to no longer require the lockdown of the school. Emmett Township Public Safety will continue to monitor the situation while schools in session today if further action is required.
ORIGINAL STORY:
Emmett Township (WNWN) - Emmett Township Department of Public Safety has placed Sonoma Elementary School under lockdown due to a situation near the school. There is no danger to the school at this time.
From Emmett Township DPS:
Just as an FYI, We have had several parents calling to enquire. Harper Creek Schools - Sonoma Elementary is currently on Lock Down as a PRECAUTIONARY measure due to a Law Enforcement situation that is occurring in the area near the school. Emmett DPS has officers at Sonoma to assist staff with the lock down and security in the building until the situation has been resolved.
Again to be clear THERE IS NO DANGER AT THE SCHOOL, THE LOCK DOWN WAS REQUESTED AS A PRECAUTION ONLY DUE TO THE LOCATION OF THE LAW ENFORCEMENT INCIDENT. We will post again once the situation has been resolved and Sonoma school has been removed from Lock Down.