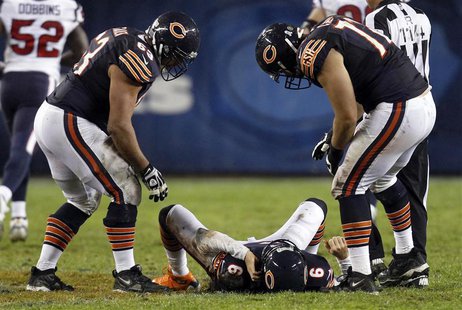 The Lions begin the second half of their season Sunday at Chicago not yet knowing if Jay Cutler will be starting at quarterback for the Bears. Cutler and the rest of the team only had walk-throughs Wednesday but they plan today to figure out where Cutler stands with a possible comeback after being out with a torn groin muscle since Chicago's October 20th loss at Washington.
First place in the NFC North is on the line with Detroit, the Bears, and the Packers all with 5-3 records. The Lions are coming off their bye week while the Bears beat the Packers Monday night at Lambeau Field. Detroit defeated Chicago 40-32 at Ford Field in Week 4.
Tonight, Week 10 of the season gets underway when the Washington Redskins play the Vikings at Minnesota.