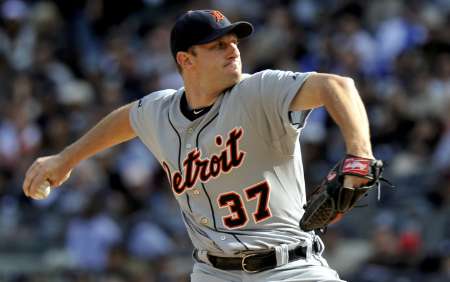 DETROIT, MI (WTVB) - The Detroit Tigers have their second Cy Young Award winner in 3 seasons with 21 game winner Max Scherzer being honored Wednesday by Baseball Writers Association of America. Scherzer, the majors only 20 game winner this season, was an overwhelming choice for the award after having emerged as the ace of a formidable Detroit staff that also contains 2011 AL Cy Young winner Justin Verlander. Scherzer helped the Tigers to a third consecutive American League Championship Series appearance. The hard-throwing right-hander began his brilliant campaign by ripping off 13 straight winning decisions and finished with a stellar 21-3 record featuring 240 strikeouts.
Over in the National League, Los Angeles Dodgers ace Clayton Kershaw claimed his second Cy Young Award in 3 years while nailing down a third straight NL ERA title with a Major League best 1.83 earned run average.
Today, baseball's Most Valuable Player awards will be announced with Tiger slugger Miguel Cabrera favored to honored as the American League MVP.