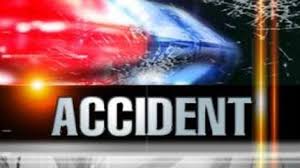 LEROY TOWNSHIP (WKZO) -- Calhoun County authorities are investigating a car-pedestrian crash that has reportedly left a Fulton woman in critical condition at Bronson Hospital.
They say it appears that 62-year-old Mary Wesley may have struck an animal, possibly a dog on M-66 and H Drive south near Athens, stopped to try and help the animal and was struck by a Lincoln Towncar as she crossed the road.
She was wearing dark clothing and the driver, 79-year-old Charles Redmond of Athens, said he didn't see her in time to avoid a collision.
Police have ruled out speed, alcohol or drugs as factors.