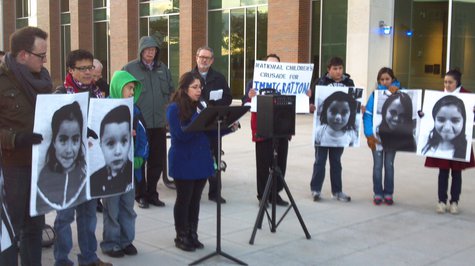 WASHINGTON D.C. (WKZO) -- It never looked all that promising but Speaker John Boehner has made it official.
They won't be taking up the Comprehensive Immigration Reform bill'approved by the U.S. Senate...ever.
He made the comments after two young girls pressed him to do just that at a media breakfast.
It comes just as a delegation of children from Michigan and a number of other states are in Washington today for the Children's Crusade for Immigration Reform, to do a little lobbying for the legislation.
Vianey Urbina of Sturgis says Boehner's statement, while upsetting, is noreason to give up. She says they have come too far and too much is at stake.
Boehner says he would rather approach the topic of Immigration, issue by issue, but refused to be pinned down on a timetable.