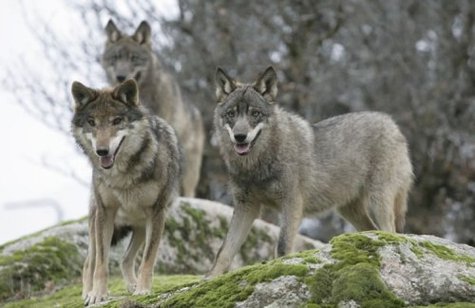 UNDATED (WKZO) -- As dawn arrived on Sunday, there have been four Grey Wolves killed in Michigan's controversial wolf hunt. That's a lower number than some had expected.
15-hundred licenses have been issued with a one wolf limit.
The hunt will continue until November 30th or until 43-wolves have been shot.
Each day hunters must check in to make sure that number hasn't already been reached. At this rate, and with more inclement weather forecast for the state, that limit may not be reached by the end of the hunt.
That would be fine with some groups who have been lobbying against the hunt and collecting petition signatures to put the issue on the ballot.
The animals spent nearly four decades on the endangered species list and were protected, but efforts to repopulate wildlife areas with the animals have been successful enough to take them off the list.
The DNR hopes that the hunt will make the wolves afraid of people and keep them away from farms and residential areas. They say there are over 650 wolves in the state and culling 43 from the pack won't be a problem.