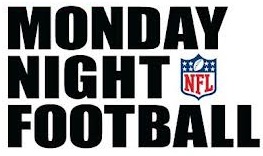 CHARLOTTE, NC (WTVB) - Week 11 wrapped up last night with an exciting finish in "Monday Night Football" as Tom Brady was intercepted in the end zone as time expired and the Carolina Panthers preserved a 24-20 win over the visiting New England Patriots. The play was marred with controversy as a flag was thrown for what appeared to be pass interference, before officials gathered and waived the off the penalty. The Panthers improved to 7-and-3 with their sixth straight victory and remain one game back of the Saints for first place in the NFC South. New England is also now 7-and-3, but they still hold a two-game lead on the Dolphins and Jets in the AFC East.
Meanwhile, Lions coach Jim Schwartz at his weekly news conference yesterday refused to be second guessed about Detroit's decision to attempt a fake field goal play that failed in the fourth quarter Sunday at Pittsburgh and was the turning point for the Steelers' win as they rallied for a 37-27 victory. The loss dropped Detroit's record to 6-and-4 and leaves them tied atop the NFC North with the Chicago Bears.
The Lions are back in action Sunday at home against Tampa Bay before they take on the Green Bay Packers on Thanksgiving Day at Ford Field.