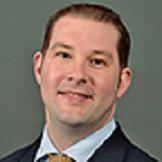 KALAMAZOO (WKZO) -- It happened 50-years ago, before the vast majority of Americans were even born and still the Kennedy assassination dominated the news Friday.
Dr. Edwin Martini, a WMU History Professor who is too young to think of it as more than just history says it was significant.
But he thinks in 50-years from now, once the baby boomers personal memories of that day have gone, it won't be considered as significant as say as the Lincoln assassination.
There are others who believe it was a pivot point in history that changed the country forever.
The limo that President Kennedy was riding in that day in Dallas 50 years ago is on permanent display at the Henry Ford Museum outside of Detroit.
It actually belonged to Ford and was being leased to the Secret Service.
After the assassination it was cleaned up and put back into service at the White House for several more years.