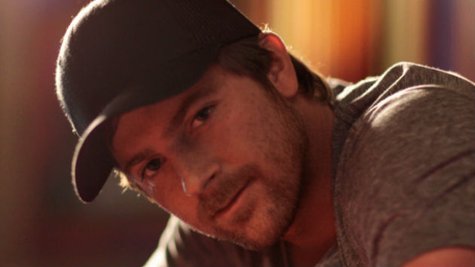 Grocery store lines are a little longer this week as families prepare for Thanksgiving, and we've checked in with a few country stars to see which items they must have on Turkey Day.
Kip Moore is usually disciplined when it comes to his diet, but healthy eating is out the window when he's back home in Georgia for Thanksgiving. Kip tells ABC News Radio, "My mom makes a mean macaroni and cheese, man. I don't typically eat that kind of stuff, but I dominate when I'm home. I put on a good ten pounds when I'm home."
Lady Antebellum 's Charles Kelley plans to prepare the Thanksgiving turkey himself this year on the Green Egg cooker band mate Hillary Scott bought him a few years back.
"I'm going to give it a shot," Charles tells us. "I'll have to go online and do some research, make sure I don't mess it up."
Charles plans to do a test run on the Green Egg at the suggestion of his other band mate, Dave Haywood .
New group Parmalee will release their debut album, Feels Like Carolina , in the coming weeks, so they won't have time to make it home for Thanksgiving. B and member Josh McSwain is the cook in the group, so he's getting a little creative with the band's Thanksgiving meal -- "turkey pizza with cornbread dressing."
Newcomer Jon Pardi is a big fan of stuffing at Thanksgiving, and he plans to eat quite a bit of it on Thursday.
He tells ABC news Radio, "I will have some stuffing this year. I'm going to Texas to my dad's, and we'll probably have a big feast."
Copyright 2013 ABC News Radio