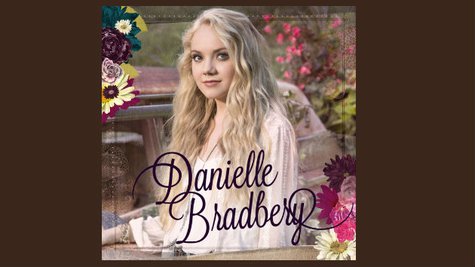 The Voice season-four winner Danielle Bradbery releases her self-titled debut album this week featuring her first single, "The Heart of Dixie." Even though she's just 17 years old, Danielle sounds like a seasoned pro on the album thanks to her experience on Blake Shelton 's team. She credits her time on the show with helping her develop her own style.
Danielle tells ABC News Radio, "The covers I did on The Voice , they were different. Of course, some songs I got to pick myself, and Blake helped me with that. The comparison to the songs I have now, it had me learn how to listen to a song and how to make it my own."
As for "The Heart of Dixie,' Danielle was a little worried about singing a song talking about a woman leaving her deadbeat husband and dead-end job. After living with the song for awhile, Danielle realized the overall message of the song is hopeful.
She explains. "It's about somebody just going through a hard time then at the end of the road finding who she really is and who she really needs to be, and just starts over with her life. I felt like that was like, 'Wow, that was strong.' It was a catchy tune."
Danielle included four of the cover songs that helped her win The Voice on the iTunes version of her album -- Sara Evans ' "Born to Fly," Jessica Andrews ' "Who I Am," Carrie Underwood 's "Jesus, Take the Wheel" and "Maybe It Was Memphis" by Pam Tillis .
Copyright 2013 ABC News Radio