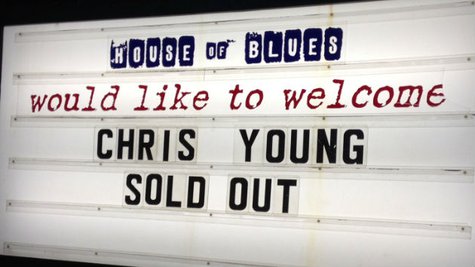 Chris Young partied into the A.M. hours of Tuesday morning at his sold-out show at the House of Blues in Los Angeles. The set list included Chris's latest hit, "Aw Naw," as well as his #1 hits "Tomorrow," "Getting' You Home" and "Voices." He rounded out the show with a cover of ZZ Top 's "Sharp Dressed Man."
Chris donated $25,000 from the show's proceeds to two of his favorite charities as well. He says, "It was a fun night of music and being able to give money to the St. Jude Children's Hospital and Stars for Stripes makes it all that much better."
"Aw Naw" is the lead single from Chris's just-released album, A.M. Look for him to perform that song on The Ellen DeGeneres Show Wednesday.
Copyright 2013 ABC News Radio