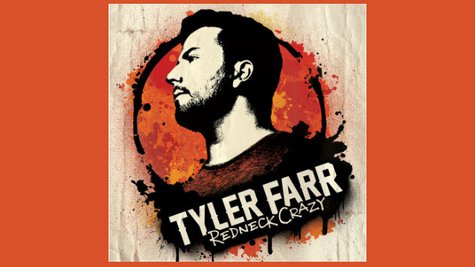 Tyler Farr has made peace with the idea that fan know him as the "Redneck Crazy" guy, thanks to his breakthrough hit, but he's hoping they'll discover the other sides of his music and personality on his debut album, Redneck Crazy , now in stores.
While Tyler's album includes George Jones ' straight country influence on "Hello Goodbye" and a few rowdy shades of Hank Williams, Jr. on "Chicks, Trucks and Beer," Tyler is a big fan of R&B stars like Brian McKnight and Keith Sweat , too. He feels all of those diverse styles come together on the debut project.
Tyler tells ABC News Radio, "I listen to all kinds of stuff, and I just love music and love great songs, and I tried to make an album that represented me in all these different areas I like to cover."
As for being known as the country's new "redneck" poster child, Tyler admits that title fits him well.
"I'm the stereotypical redneck," Tyler says. "I drive a truck and have a bloodhound. Those are the only two things I own. So, that's pretty stereotypical. I live out in the country. What you see is what you get."
Tyler is set to perform "Redneck Crazy" on Fox News's Fox & Friends Tuesday morning. On Thursday, Tyler takes his spot as one of the opening acts on Florida Georgia Line 's Here's to the Good Times tour, launching that night in Brookings, SD.
Copyright 2013 ABC News Radio