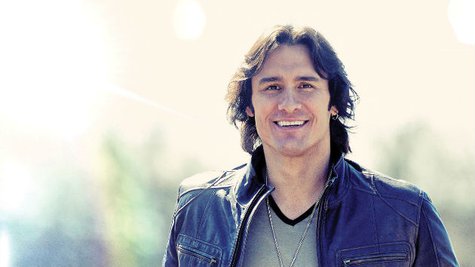 Joe Nichols teamed up with Randy Travis for the new George Jones tribute "Tonight I'm Playin' Possum." The song is included on Randy's just-released covers album, Influence Vol. 1: The Man I Am , and Joe tells ABC News Radio it was a no-brainer to say yes to this collaboration.
"When I listened to the song, I thought, 'Man, this is exactly how I feel as a George Jones fan. It's exactly what I was feeling when I heard he passed away,'" Joe says. "Love the way the song came out. It's exactly what we hoped for being a traditional country song. A great tribute to one of the greatest of all time."
Of course, getting to record with Randy Travis made the Jones tribute even sweeter for Joe.
He says of Randy, "I grew up idolizing that guy. He's one of my favorites."
Joe has his own new album, Crickets , coming out Tuesday. It features his latest hit, "Sunny and 75."
Copyright 2013 ABC News Radio