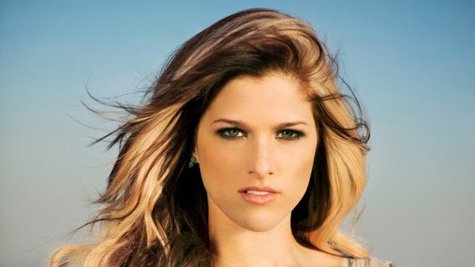 Cassadee Pope launched her country career after winning season three of The Voice last year, so it's only natural she'd launch her debut country album, Frame by Frame , with a TV docu series. Cassadee Pope: Frame by Frame premieres Friday night on CMT giving fans a look at Cassadee's hectic, exciting life. Viewers will see everything from her recording sessions and radio station visits to her experience opening shows for Rascal Flatts over the summer. There were a few areas Cassadee kept off limits from the cameras though.
She tells ABC News Radio, "I had some restrictions. I said no boyfriend. I said no morning visits before I get my day going, and not too long of a day of shooting. You know, I need a break."
Cassadee also included footage of herself as a young girl singing country music. Even though she sang rock before going on The Voice , Cassadee thinks the CMT series will help prove she's a legitimate country artist.
"There's some videos from when I was six or seven in a cowboy hat covering Trisha Yearwood and LeAnn Rimes and Dolly Parton ," Cassadee says. "So, I'm excited to finally set the record straight."
Cassadee's debut album, Frame by Frame , will be in stores October 8 featuring her first country single, "Wasting All These Tears."
Copyright 2013 ABC News Radio