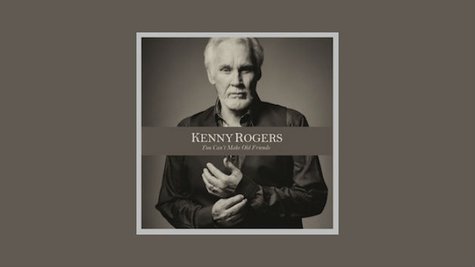 Kenny Rogers ' new album, You Can't Make Old Friends , is now in stores featuring a duet with Dolly Parton on the title track. The song captures Kenny and Dolly's decades-long friendship that began with their 1983 hit "Islands in the Stream."
Kenny tells ABC News Radio, "I love the fact that we had the chance to document our relationship."
Having Dolly sing with him on "You Can't Make Old Friends" made Kenny step up his game in the vocal department, too.
He says. "I've always been convinced that duets are better than singles because you sing a song as best you think it can, and then someone comes in and sings it better, and you go, 'Oops, I need to change my part.' So, she just killed it. So, I went back and kind of did some things on mine."
Beyond the title cut, Kenny explores country, pop and even Cajun-influenced zydeco sounds on the new album. Tackling those different musical styles was a creative challenge for Kenny, but it also made appealed to him from a business perspective too.
Kenny explains, "There's only two ways I can compete in this business. I can do what everybody else is doing and do it better, and I don't like my chances of doing that. Or I can do something no else is doing, and you don't invite comparison. So, that's where I chose to go."
Look for Kenny to promote You Can't Make Old Friends with an appearance on The Rachael Ray Show this Friday.
Copyright 2013 ABC News Radio