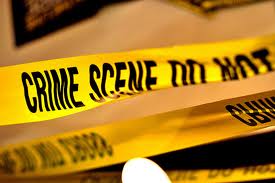 COLDWATER, MI (WTVB) - The Branch County Sheriff's Department, the Michigan State Police and County officials have reviewed the timing and other details of the response by law enforcement to a missing person case last weekend that turned tragic with the suicide of a 21-year old man in Coldwater Township. The issue came to light Tuesday when Beverly Gearhart, a county resident, asked County Commissioners during the public comment period of their meeting what steps if any are being taken to insure that there are on duty police officers in the county so there's not a repeat of Sunday's incident.
County Board Chairman Don Vrablic told Gearhart the matter is being addressed although he didn't want to speak on behalf of Sheriff John Pollack or the State Police. Vrablic said there were some other events related to the case that, in his words, did not occur that could have occurred. Gearhart claimed that no officers were scheduled to be working Sunday between 7 a.m. and 8 a.m. 9-1-1 Central Dispatch was notified around 7:30 a.m. that a subject was missing from a location in the vicinity of Wood Road. The Sheriff responded to the complaint since no deputies are on duty Sundays to take calls after 7 a.m. because of this year's budget cutbacks at the Department. Also, the Coldwater State Police 7 a.m. trooper was off sick that morning while another car was working in Calhoun County. When the 8 a.m. trooper reported for duty, he assisted in the search.
After arriving at the scene, Pollack confirmed that the person was suicidal. The victim had last been seen around 6:30 a.m. near the Wood Road residence where he was staying. He was located in a nearby wooded area shortly before 8:30 a.m. and pronounced dead at the scene.