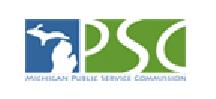 LANSING (WKZO) -- The Michigan Public Service Commission says you will probably be paying less this winter to heat your home, but a lot depends on Mother Nature.
The only reason you would be paying a lot more is if we turn into Siberia for three months and you need more energy to heat your home because actual fuel stocks are adequate and fuel prices, are for the most part lower.
Last winter was also about 4% warmer than normal which could also mean it will offset reductions in fuel prices, according to MPSC Commissioner Gary Kitts.
He says the fact that Natural Gas prices are lower is the best news. 85% of the state's homes use natural gas to heat.
Over all your energy consumption this year should already be lower because the warmer winter and the cooler than normal summer trimmed the need for heating and air conditioning.