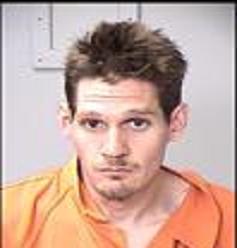 KALAMAZOO (WKZO) -- A Kalamazoo man with some very bad timing, bad judgment and bad luck has reportedly agreed to plead guilty to one charge of first degree Home invasion. In exchange, other charges will be dropped.
County Deputies say 28-year-old Noah Buist broke into the Texas Township home of a female co-worker at the post office last April while she was out on a date.
It turns out that date was with an off-duty Public Safety Officer who found him hiding in her closet with a knife and a roll of duct tape. The officer subdued him until deputies arrived to make the arrest.
They were tipped off by the discovery of dog treats in the cage of her dog that she had not put there.
They also learned he had put a GPS unit on her car so he could track her movements.
First degree home invasion is a 20-year-felony. He will be sentenced on November 4th.