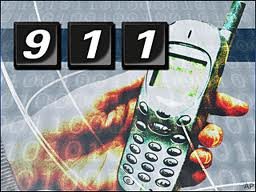 KALAMAZOO (WKZO) -- Combining the county's five 9-1-1 dispatch centers into one facility has been talked about in Kalamazoo County for decades, and its about to become "Topic A" again as a rare joint session of regional governments is set for Thursday evening at the Radisson to review a consultant's report on what would take to make it happen here. .
The just released feasibility study from a consultant may offer the same problematical solutions that scuttled the effort the last time it was pursued. The initial cost of a combined dispatch center will be twice what the County's five separate operations currently cost.
Consultant, L.R. Kimball says the advantage would be the installation of one of the new Smart 9-1-1 systems that would result in quicker service, save more lives, and may eventually produce savings.
Another potential obstacle may be convincing voters to approve a surcharge of up to $3 a month on phone bills to fund it. Most other Michigan counties already rely on that funding source to operate their 9-1-1 facilities. In Kalamazoo, it would be a new expense.
The consultant offers 5 different configurations that range from complete consolidation of all 5 current dispatch centers, to an agreement that the local police agencies all use the same kind of equipment.
The Community discussion starts this week.
The timing of the release of the study could make it an issue in the city races in Kalamazoo and Portage. Voters will pick new Commissioners and Council members on November 5th.
You can view a copy of the study at http://www.kalcounty.com/board/meetings/agenda.php