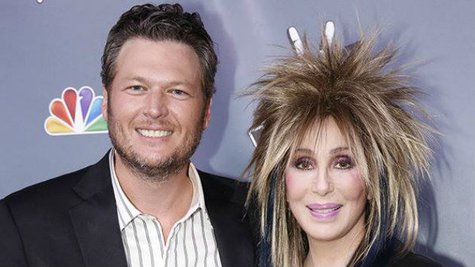 The battle rounds on The Voice start Monday night, and Blake Shelton has snagged Cher to help mentor his team. Blake's late father was a huge Cher fan, so getting to hang out with the living legend was a real treat for him. Likewise, Cher walked away from the recent battle rounds taping impressed with Blake's dedication to his team members.
"At the time that he's doing it he's giving it every single, everything in his body, you know?" Cher says of Blake. "He'd get up and start walking around but you could see it in, in the way his body moved that he was really, you know, reaching down deep to try to help these kids."
Of course, Blake is known as a big joker on The Voice , but he was no match for Cher's quick wit.
She says, "Blake and I never stopped busting each other's chops the whole time, and I'm much better at it than he is. And so, I just, he got the worst of it almost the whole time."
The Voice airs Monday and Tuesday nights on NBC.
Copyright 2013 ABC News Radio