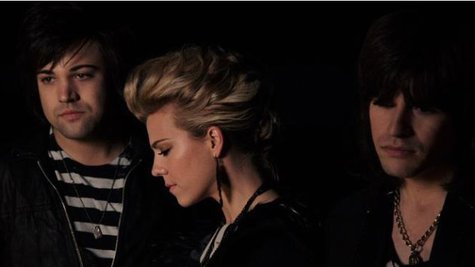 The Band Perry is playing a few headlining shows in the U.S. in between their dates opening for Rascal Flatts ' Live & Loud tour through early November. The sibling trio takes their We Are Pioneers World Tour overseas starting November 8 in Sweden. As they prepare to become full-time concert headliners, the Perry siblings are calling on those lessons thdey learned from touring with the Flatts as well as Tim McGraw .
"I think it's really what we've learned the most about the backstage area that's important," says lead singer Kimberly Perry . "I remember Tim McGraw was so present backstage and he really taught us a lot about not only running a classy tour, but we'd always been a fan of Tim McGraw 'The Artist'. We became a fan of him as a human being and as a person."
Brad Paisley also made a large impression on The Band Perry with his efforts to keep tour morale high among all his opening acts. After one show, Brad went so far as to bring in a petting zoo backstage, complete with a horse, cow and goats.
Kimberly says, "They each had their way of making everybody feel welcome on tour and really keeping the backstage fun. It's important when you're doing fifty dates out on the road, so I think we learned a lot of that, for sure."
The Band Perry headlines their own show at the Roseland Ballroom in New York City Wednesday night.
Copyright 2013 ABC News Radio