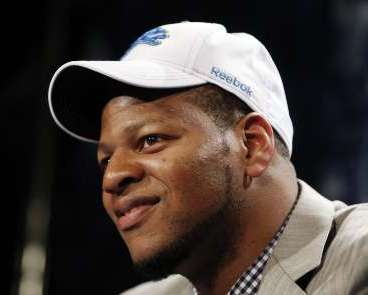 DETROIT, MI (WTVB) - Apparently, yet another fine for Lions defensive tackle Ndamukong Suh. ESPN reports Suh is facing a $31,500 fine for a hit he put on Browns quarterback Brandon Weeden during Detroit's win last Sunday at Cleveland. Suh was not flagged on the play where he lowered his head into Weeden. It would be the second time Suh has been fined this season and the seventh fine of his four year career. The Lions play at home this weekend against the Bengals.
Week 7 of the NFL season kicks off tonight with an NFC West clash in Arizona, as the Cardinals host the division-leading Seattle Seahawks.
The college football season continues tonight with Week 8 action from North Carolina, as 10th-ranked Miami-Florida will look to remain unbeaten in an ACC matchup against the Tar Heels.