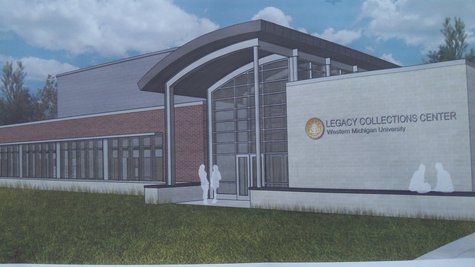 KALAMAZOO (WKZO) -- Officials at WMU have snipped the ribbon on their new archive on Oakland Drive. Its being called the Zhang Legacy Collection Center for a couple of alumni, Charles and Linda Zhang, who contributed to its construction.
It provides a proper, environmentally suitable home for official records, historical artifacts, picture collections, newspaper morgues and other documents from all over Southwest Michigan.
They had been stored on East Campus. Now in this new building, they will be more accessible to the public.