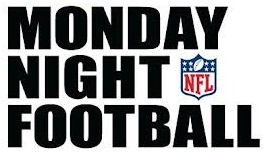 EAST RUTHERFORD, NJ (WTVB) - Week 7 wrapped up last night at MetLife Stadium and it wasn't pretty, but the New York Giants picked up their first victory of the season beating the Minnesota Vikings 23-7 on "Monday Night Football". New York forced three turnovers and improved to 1-and-6 while the Vikings fell to 1-and-5.
The Lions emerged from their last second setback Sunday to the Bengals without any significant injuries to report but the same can't be said for Detroit's NFC North rival, the Chicago Bears following their loss to the Redskins. Quarterback Jay Cutler will miss at least four weeks with a groin injury while linebacker Lance Briggs is expected to miss six weeks with a fractured shoulder.
Meanwhile, Indianapolis Colts veteran wide receiver Reggie Wayne will miss the remainder of the season with a torn ACL in his right knee. Wayne was hurt on a non-contact play in the fourth quarter of the Colts' win over the Denver Broncos.