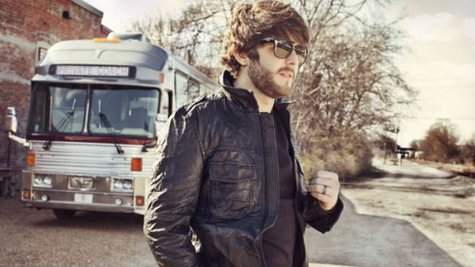 Thomas Rhett 's debut album, It Goes Like This , comes out next week, and he can't wait for his fans to buy it and learn every song on the project. Those fans should be warned that Thomas isn't going to just recreate his album during his upcoming concerts though.
He says, "I'm really focused on record one right now, learning how to take those songs off the record and really make 'em awesome in our live show. Tryin' to think of cool different things to do, ways to change them up."
Thomas is also likely to throw in some new material in his sets since he's constantly writing songs. Part of that drive to create new material comes from knowing he'll have to start work on a sophomore album sooner rather than later.
"You know, your first record you try to pick all the best possible songs that you can," Thomas explains, "And then for your second one, you hope to God that you can write a bunch of good ones between now and then or you get pitched a bunch of good ones. But I'm trying not to worry about that."
He adds, "Putting out a first record is something you only do once."
Thomas promoted It Goes Like This with a performance on NBC's Tonight Show with Jay Leno Monday night. He's got a performance on The Queen Latifah Show lined up for Friday. Check local listings for air time.
Copyright 2013 ABC News Radio