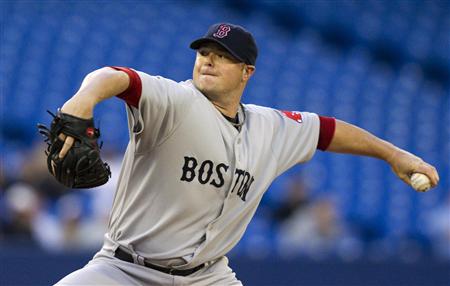 BOSTON, MA (WTVB) - The Boston Red Sox are up 1-0 in the World Series after an 8-1 victory over the St. Louis Cardinals in Game One last night at Fenway Park. Lefty Jon Lester struck out eight over seven-and-two-thirds innings of shutout ball for the win. Game Two in the best-of-seven Fall Classic is tonight, again in Boston. It was a sloppy loss for the Cardinals, who committed 3 errors.
Lester was on cruise control after being staked to a 3-to-0 first inning lead, limiting St. Louis to 5 hits with 8 strikeouts in the victory. Mike Napoli had a bases-clearing double in the first inning for the Red Sox, who shelled Cardinal's starter Adam Wainwright for five runs over five innings. David Ortiz hit a two-run homer and knocked in three runs for Boston. Ortiz also had a grand slam taken away by St. Louis right fielder Carlos Beltran in the bottom of the second inning. Beltran left the game with a rib contusion following the catch.X-rays at the hospital were negative and he's listed as day-to-day.
The starters for tonight are John Lackey for Boston while 22-year old rookie sensation Michael Wacha goes to the mound for the Cardinals.