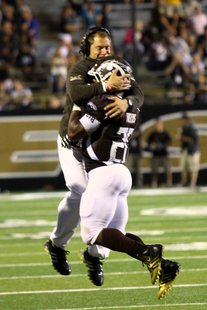 EAST LANSING, MI (WTVB) - In college football last night, Mississippi State held on at home to beat Kentucky 28-22 while Middle Tennessee outscored visiting Marshall 51-49.
Tomorrow, it's Michigan State at Illinois while Michigan has a bye week in advance of their showdown with MSU in East Lansing on November Second.
Winless Western Michigan plays tomorrow afternoon at U-Mass while Notre Dame is on the road for a 5 pm game against Air Force.