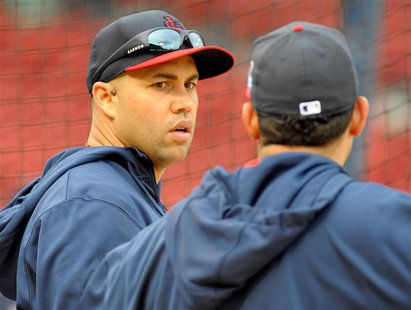 BOSTON, MA (WTVB) - The St. Louis Cardinals have evened the World Series at a game apiece after beating the Boston Red Sox 4-2 in Game Two last night at Fenway Park. The series shifts to Busch Stadium for Saturday's Game Three. The Cardinals trailed 2-1 last night when they scored three runs in the top of the seventh with a sacrifice fly and a throwing error accounting for two of the runs along with an insurance rbi single from Carlos Beltran, who was 2-for-4. Beltran left Game One early with a rib injury, after robbing Davd Ortiz of a home run.
St. Louis rookie Michael Wacha improved to 4-and-0 during the postseason after giving up two runs in six innings with David Ortiz hitting his second two-run homer of the series for the Red Sox. Trevor Rosenthal struck out the side in the ninth for the save. John Lackey allowed three runs in six-and-a-third frames to take the loss.
The Game 3 starters will be Jake Peavy for the Red Sox and Joe Kelly for the Cardinals.