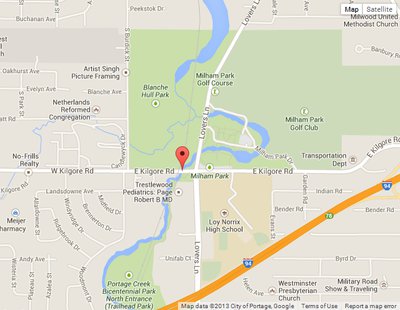 KALAMAZOO (WKZO) -- Most motorists might have never noticed they were even going over a bridge on Kilgore just west of Loy Norrix High before they decided to replace it this summer.
It has been a major disruption on a busy roadway and forced a lot of people to detour in an area where there aren't a lot of alternative routes.
Portage Dir. Of Transportation W. Christopher Barnes says the new bridge is wider and can handle foot traffic too.
He says the plan is to reopen it to through traffic by the afternoon drive.
You will still need to use the detour this morning.