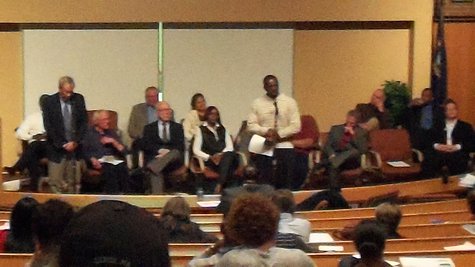 KALAMAZOO (WKZO) -- With less than a week to go before next Tuesday's elections, 14 of the 15 candidates for Kalamazoo City Commission gathered as they have many times in the last month at forums around the community.
Last night's forum at the Fetzer Center on campus was one of the larger ones, if only because Political Science Professors at WMU assigned it to students as homework.
Candidates got a minute at a time to try and impress the crowd. Because there are so many candidates, if they had any more time there wouldn't be many questions.
Sometimes it was more like "Jeopardy" than a political debate.
Each candidate managed to get in a connection to WMU during their introduction, not that they were pandering, but they did know their audience.
There are 15 candidates running for 7 seats. with six incumbents in the race.