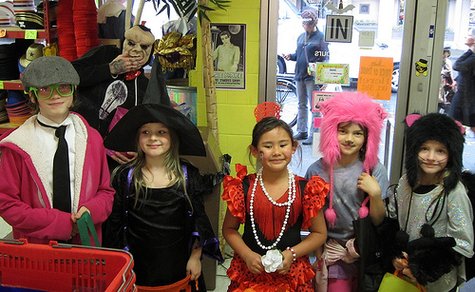 UNDATED (WKZO) -- If you are in the process of purchasing or making a costume for your child for trick or treat night, here are some things to consider.
Given the weather forecast, making it waterproof may be a good move.
Deb Carpenter with the West Michigan Safe Kids Coalition says it should be light colored or include reflective tape or devices so that your child can be seen by motorists.
She says most commercial costumes are already flame retardant and there is a reason why. People use candles to light their pumpkins and set them on the stoop, right where the children are walking.
She says always use face paint and only use masks with extra large eyeholes because if they can't see they might step into a hole, walk out in front of a car or trip and fall.