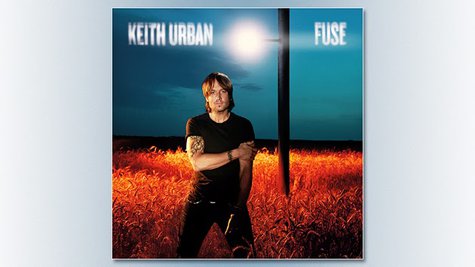 Keith Urban changed everything about his album-making process working on his new album, Fuse. Instead of recording in one spot with one producer, Keith recruited new writers and producers from the pop, rock and country worlds to help him experiment with his sound. Though he explores new musical territory on Fuse , Keith set certain parameters to make sure he didn't lose himself creatively in the studio.
"If it got to the point where it's like, 'I don't know what this is or who that is,' then I can pull back a little bit from there," Keith tells ABC News Radio, "'Cause you can always make different music. I think anybody can make something different. That's not hard to do. But [making it] different and accessible, familiar but new -- that combination is always challenging."
In order to rise to that challenge, Keith teamed up with the writers and producers behind hits for everyone from Rihanna and Maroon 5 to Taylor Swift and Fall Out Boy . Listeners will hear their creative contributions added to the drum loops and banjo sounds that have defined Keith's music for years now.
Says Keith, "I just wanted to see where I could take whatever my sound is and add new elements to it. Really fuse elements to it, which is sort of where the title started to come from. Fusing people together and instruments and things that I hadn't used before."
Keith teams up with a pair of country stars on Fuse for the first time. Miranda Lambert joins him on "We Were Us," and Eric Church lends his voice to the track, "Raise 'Em Up."
Look for Keith to promote Fuse on ABC's The View this week.
Copyright 2013 ABC News Radio