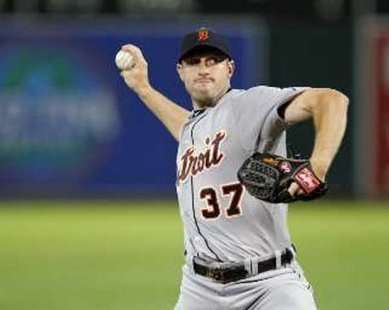 Boston, MA (WKZO) – Max Scherzer's 2nd attempt for win #20 came up short as the Tigers lost 2-1 to the Boston Red Sox on Tuesday night.
Scherzer was still sensational, allowing just two runs over seven innings, giving up five hits and walking three and fanning eight. The Red Sox scored both of their runs in the fifth inning on a two run single from Will Middlebrooks.
The Tigers could only muster up one run despite having nine hits. Jose Iglesias's RBI double scored Omar Infante and could have scored a second run but Brayan Pena was thrown out at home.
Jon Lester got the win for the Red Sox.
Tigers for the rubber match on Wednesday night as Rick Porcello (11-7, 4.44 ERA) takes the mound against Ryan Dempster (7-9, 4.75). First pitch is set for 7:10.