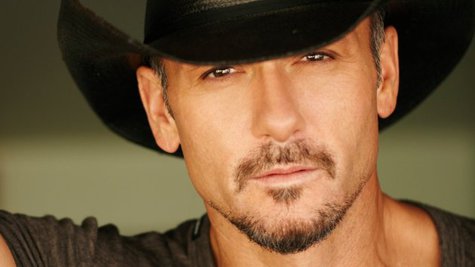 Tim McGraw is used to exerting a huge amount of control over his music and acting careers, but he has to give up some of that control when it comes to raising his three daughters with his wife, Faith Hill . Their oldest, Gracie , is 16 years old now, and Tim admits he was a big ball of nerves when he first became a parent.
He tells ABC News Radio, "I think you start out being terrified by it, and as the years go by, you sort of grow along with 'em, and you start learning different ways to sort of just relax. And for me, that's been the hardest part, is just relax."
As Gracie prepares to leave the nest, Tim is confident in the values and lessons he and Faith have instilled in her over the years. Some of Gracie's lessons had to be learned the hard way, but her mom and dad have been there to help her carry on.
Tim says of his parenting philosophy, "I think you sort of act as a gutter guard. You just sort of stand there with your arms out and just sort of catch 'em if they start falling. And every now and then you've gotta let them hit the ditch a little bit, you know, so they can learn something."
Tim and Faith pack up their kids and head back to Las Vegas for another round of Soul 2 Soul shows at The Venetian starting October 25.
Copyright 2013 ABC News Radio