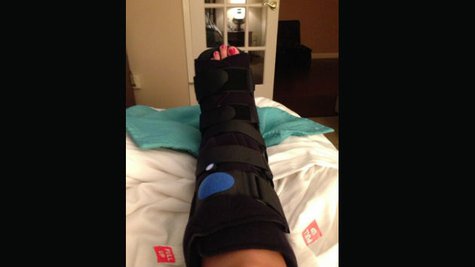 Get-well wishes go out to Carrie Underwood , who took a spill onstage in Corpus Christi, TX, Thursday night and injured her foot. Thankfully, it's not broken, since she has major dance rehearsals coming up for her live TV role in The Sound of Music this December. A fan posted a video of the fall on Instagram .
Carrie was feeling well enough to make light of the incident with a Twitter post: "Hey, remember that time in Corpus Christi when that girl busted her butt on stage?! Hilarious! Oh wait, that was me! #5inchheels #klutz."
Carrie later posted a photo to Twitter of her leg in a cast with the caption, "Good news, it's not broken…AND I got some new footwear!"
Copyright 2013 ABC News Radio