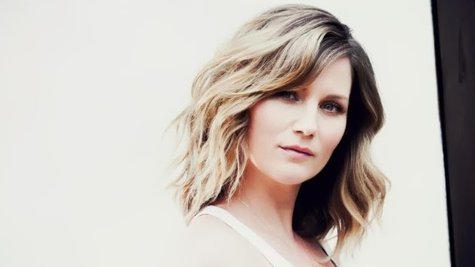 Jennifer Nettles maintains a steady presence on Twitter, but you won't find her sharing too many details about her personal life on social media. While she loves being able to connect with fans and share inspirational thoughts on Twitter, Jennifer has seen firsthand how nasty people can be to celebrities when they're hiding behind a computer screen or iPhone.
"I definitely think it's a double-edged sword," Jennifer says of social media. "I appreciate it, but at the same time, there are some, dare I say, just douchebags out there. I'm like, 'Are you serious? Are you writing me and you're being negative to me !'"
As much as Jennifer would like to just shake it off, some of those negative Twitter comments really get to her.
She explains, "I'm such a sensitive person that it really sticks in my head even though it shouldn't because there are a myriad of wonderful, supportive people who are out there."
Jennifer feels so strongly about people who use social media for evil she wrote a song about it called "Know You Wanna Know" for her upcoming studio album. Besides those song lyrics, Jennifer refuses to respond to any of those social media haters in writing. She has other fun ways of getting her frustration out.
Jennifer says with a laugh, "When you're negative to me, I'm going to go to your profile and I'm going to make fun of your picture with everybody that's in the room with me at the time, and then I'm also going to look back at your tweets and make fun of the fact that you just reached out to the 50th porn star that you follow begging her to give you a picture of her toes."
Jennifer suggests her fans take a break from Twitter and head to iTunes to download her brand-new single, "That Girl." It's the lead release from her upcoming studio album.
Copyright 2013 ABC News Radio