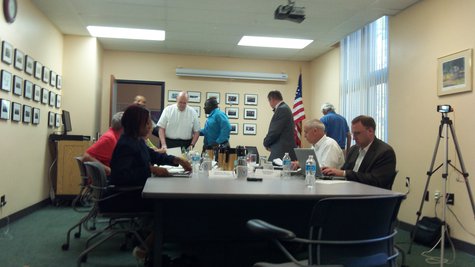 KALAMAZOO (WKZO) -- Kalamazoo City Commissioners have been given homework.
They have received a confidential packet with information on 12-finalists for the city manager's job, screened by their executive headhunting firm from the dozens who applied.
There are two local candidates and ten from outside the community.
Mayor Bobby Hopewell says they have received a lot more information on these candidates than they received on the much larger group of candidates they got from their first consultant.
That was one of the reasons the first consultant was replaced.
Commissioners will hold a special meeting Monday at 4 p.m. to narrow the list down to the handful of candidates they would like to invite to Kalamazoo for interviews in a few weeks.