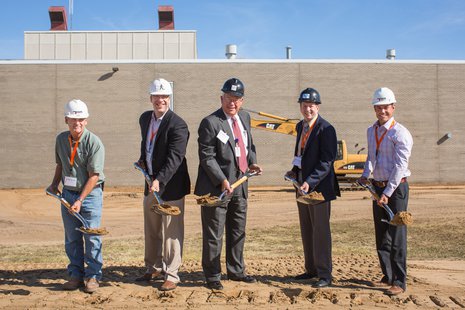 MATTAWAN (WKZO) -- Ground has been broken on a first of its kind research facility at MPI Research in Mattawan that will combine animal research with the ability to do world-class 3d imaging, and nuclear medicine.
It's a three way partnership between M.P.I., INVICRO and 3D Imaging to provide the kind of research opportunities that firms can't get anywhere else.
MPI Research Chairman, President and CEO William U. Parfet says. "It is also an important and highly visible reflection of how our community, our region and the state of Michigan continue to move forward as leaders in the life sciences."
Construction on the two story, 10-thousand square foot multi-million dollar building at the MPI campus in Mattawan is underway and it should be completed by spring of next year.