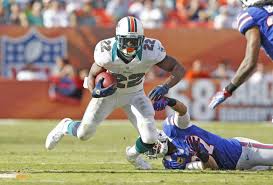 DETROIT, MI (WTVB) - The Lions overcame early mistakes and penalties while being sparked by newcomer Reggie Bush to beat the Vikings 34-24 in the season opener at Ford Field. Bush had 101 yards and a touchdown receiving to go with a team-high 90 yards rushing and played through a dislocated left thumb and pulled groin he suffered in the first quarter. Detroit quarterback Matthew Stafford threw for 357 yards and two touchdowns as the Lions topped their NFC North victory total from last year when they were winless in the division on their way to a 4-and-12 record. Joique Bell added two rushing scores for the Lions while on defense, Detroit picked off 3 passes from Minnesota quarterback Christian Ponder, who also lost a fumble. Viking's All-Pro running back Adrian Peterson had a 78-yard touchdown run on Minnesota's first play from scrimmage but ended up with just 93 yards.
Next on the schedule for Detroit is a road game Sunday at Arizona. The Lion's other rivals in the NFC North had mixed results yesterday. Defending Division champion Green Bay lost 34-to-28 at San Francisco while the Bears rallied to beat the Bengals 24-to-21 in Chicago.
The Week One schedule wraps up tonight with a pair of games as Philadelphia is at Washington and San Diego hosts Houston.