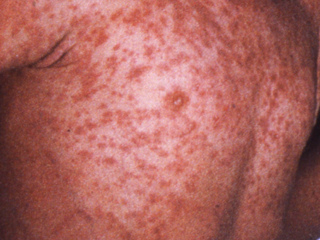 WASHINGTON, DC (WKZO) -- Measles cases are on the rise in the United States. Dr. Jonathan Worthham with the Centers For Disease Control says there were 159 cases last year, despite the fact that more children are being immunized than ever before.
Wortham says the rise in measles highlights the need to make sure all children are getting immunized. An infant in Battle Creek fell ill with measles last May, prompting health officials to monitor for more cases in southwest Michigan.
Most cases reported in the U.S. can be traced to communities where immunization rates are lower. Nationally, less than one-percent of children were not vaccinated last year.