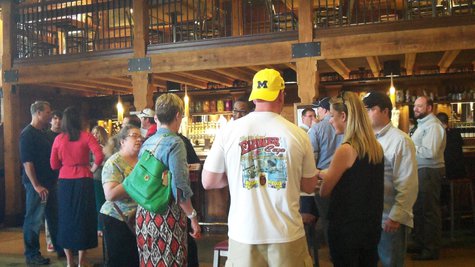 GRAND RAPIDS (WKZO) -- Bell's Brewery continues to grow and expand. Later this week the Kalamazoo based operation is scheduled to open a restaurant and pub in the terminal at Gerald R. Ford International in Grand Rapids.
It will look like a smaller version of the Eccentric Café in Kalamazo, offer several Bell's beers on tap and the same menu.
This fall they plan to start distributing their craft beers in out-state New York, and they are also reportedly looking at Southern California as a possible market.
They already distribute in 18-states including the District of Columbia. They are also planning to build a new brewery in Escanaba, that would employ 5.