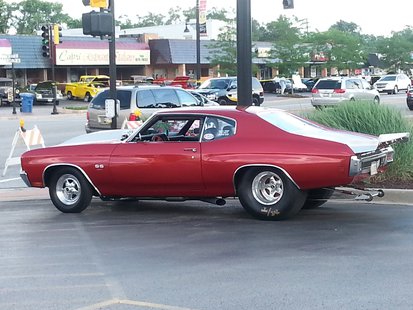 KALAMAZOO (WKZO) -- Kalamazoo Public Safety says they need the public's help to locate a stolen muscle car valued at 100-thousand dollars.
The customized 1970 Chevy Chevelle SS was being hauled in an enclosed trailer. The owner of the award winning car stopped at a restaurant on Sprinkle at Easy Street for dinner about 5:30 Saturday evening, and when he came back out, the lock on the trailer had been broken and the car was gone.
A one-thousand dollar reward if available through the HEAT car theft protection program for anyone with information that helps recover the car or catch the thief.