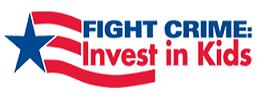 KALAMAZOO (WKZO) -- Michigan now spends more money on prisons than it does on Universities and a group of law enforcers says that's just not right.
Studies that tracked the success and failure of students show that quality pre-school programs increase the likelihood that child will wind up in college and decrease their chances of going to jail.
Katherine Pelleran is with a group called "Fight Crime: Invest in Kids". She says an ounce of prevention is worth a pound of cure.
Local members from the Law Enforcement community will present Cong. Fred Upton with a petition this morning, urging him to support a measure that would greatly increase federal funding for pre-school programs.
Among the group, Kalamazoo Sheriff Richard Fuller, Berrien County Sheriff L. Paul Bailey and his Undersheriff Chuck Heit. There are over 1-thousand signatures on the petition.