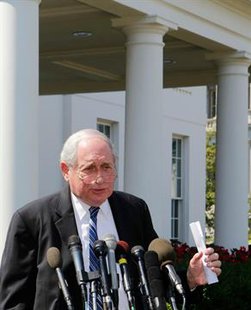 WASHINGTON D.C. (WKZO) -- The U.S. and Russia have struck a deal to remove chemical weapons from Syria, but the U.S. is retaining the right to use force, as a last resort.
Michigan Senator Carl Levin told CBS's "Face the Nation" Sunday, that none of this would be possible without a credible threat of force to back it up.
He says we have to have that threat available in our back-pocket in case they fail to follow through.
The deal calls for Syria to hand over a full inventory of chemical weapons in a week, all production equipment would be destroyed by November and all weapons removed or destroyed in the next 9 months.
Secretary of State John Kerry is headed to Paris this week to meet with allies to explain the agreement, and confer.